by Miss_Melissa_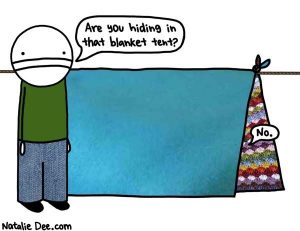 Did you ever hump the side of the bath tub or the arm of the couch? Did you ever make a masturbation tent because teenage-you couldn't stand the staring, judging eyes of all the posters on your walls and ceiling? Did you ever put something that wasn't "body safe" inside of yourself, lose hold of it, and then pee your bed trying to push it back out? No? Is it just me? Listen, we're all friends here. Be honest. I know I'm not the only one.
A recent conversation with one of my kinky friends turned nostalgic as we began to discuss our first "sex toys" – things we used for getting off before we had access to actual sex toys. Like this fast-food kid's meal toy that Tangled Blue has kept for decades.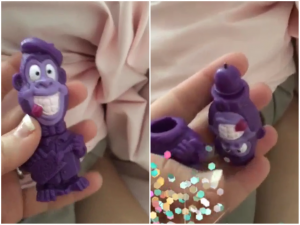 I told her about the vintage wand-style back massager that I found in the attic when I was a teenager. Yes. I am convinced that this massager was only ever used for the aching back muscles of my parents because the alternative is… hand-me-down sex toy. Imagine the vibrating equivalent of a faded, puff paint sweatshirt that's a little too big so your mom cuffed the sleeves. Good thing wands never go out of style.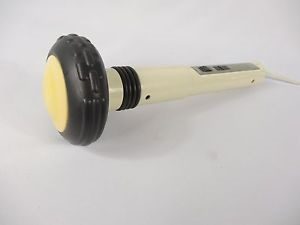 This vibrating wonder was the best part of my teenage life, until that fateful evening when I was happily humming away and got a zap of electricity to my thigh. My adorable, naughty pet rabbit loved to chew cords. So, I was back to lying down in the tub and using the massage setting on the showerhead, which was not a removable showerhead. So that involved awkward contorting, uncomfortable positions, and often using up all the hot water.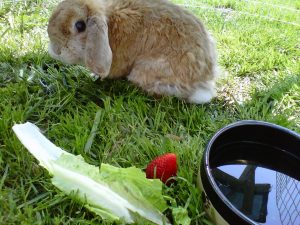 Then I thought, wouldn't it be fun to ask a bunch of our kinky friends what kind of weird shit they did way back before they had proper sex toys and accessories? The answer, of course, is yes. Very fun. Because I know something now that I didn't know back then: I am not alone in my weird resourcefulness and quirky behavior.
YoungScratch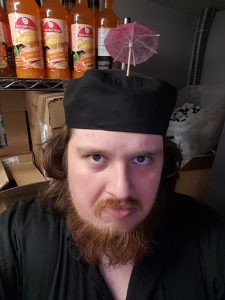 Most of this happened when I was quite young. When I discovered my sexuality, I immediately started experimenting. I tried making dildos out of oven-hardening sculpting clay. That was rough and coarse and unpleasant. At one point, an old batman action figure found itself in a whole different kind of bat cave. The most successful tool I ever fashioned was 7 round tipped colored pencils taped together. That dildo is probably still lost somewhere in my parents' house from all that time ago.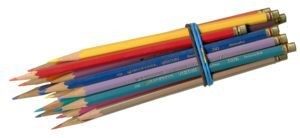 Tangled Blue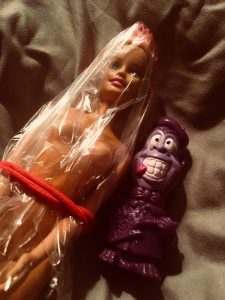 I really, really like sex and had to be creative before I was brave enough to purchase sex toys. My first venture was inspired by my Barbie Doll collection. I was lying on my bed and fooling around and I saw her looking at me. I swear she gave me a wink. I took a moment to consider what could happen if her head popped off inside me and remedied this by stuffing her headfirst into a baggie. I put a rubber band on her to hold it in place. I talked her through her big entrance and then rode her pretty pink lips and glorious blonde hair to O-town. Her boobs were nice on my clit.  
I have always enjoyed getting a kiddie meal at fast food restaurants. My boyfriend bought me a meal from Wendy's when I was studying for final exams in college as a treat. The toy prize was a beautifully shaped purple monkey pen with a jaunty beret. My boyfriend playfully shoved it inside of me while I was conjugating verbs in French. He had me squealing, "Oui, oui!" in no time.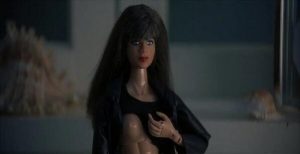 Gio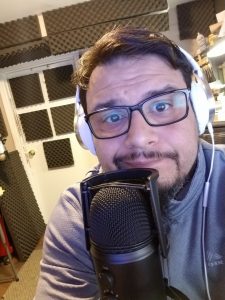 When I first discovered masturbation at about the age of 12, I had no idea what I was doing. One day after I took a shower I was powdering myself, and as I was patting it in, it felt good and I became erect. I lay down and kept slapping my cock with my hand and more powder. It was silly, I was clueless, but it felt good with smooth powder. 
When I was an adult and I knew what I was doing, I decided to get inventive. I had seen sleeves and the like, but in my young adulthood I was far too embarrassed to buy something like that so I created my own. I slipped a ziplock bag inside a toilet paper tube and held the ends to it with rubber bands. I tried putting it on but it was too narrow for me to slide into. So I filled it with lotion and was surprised how much a penis can compress when properly lubricated. It felt like a very tight, very wet vagina. It worked!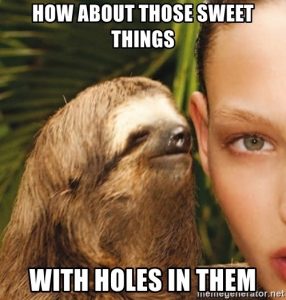 Nicholas Tanek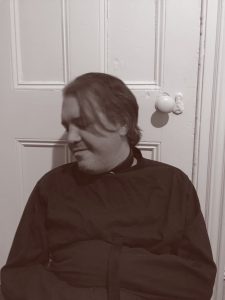 I was a weird kid. I would lock myself in closets and play baseball by myself in the backyard. The only knowledge of sex was a JC Penny catalog and the occasional b-movie on Showtime. I had a second wooden bar in my closet that I did not use for clothes. I would wrap my arms around it and hang there and get these massive erections like a kid climbing the ropes in gym class. As a kinky weirdo (before I knew what I was), I had a fascination with mental institutions. I think it was the old film, The Snake Pit. My fantasy was being naked in a straight jacket and female nurses coming in my padded room to tease me and play with my body. A boy can dream.
So, I tried to create my own homemade straightjackets. I was resourceful. (I wrote about this in my book Chipped Black Nail Polish.) My father had a whole workshop with an endless number of tools. I felt like the Macgyver of kink (before I even knew what kink was). Out of belts and an old raincoat, I made a straight jacket that would lock if I flailed my arms the right way. I would squirm on the floor, get hard, and ejaculate all over myself. This was before I knew what masturbation even was. The first time I came, I thought I broke my body.
These days, I look back and smile at my weirdo self as I explored my own sexuality. Now I'm kinky and everyone knows. It's funny. I have a real straight jacket hanging in my closet right now. My Domme is probably going to put me in it after she finishes editing this article. She'll probably put something in my butt too. Yes… I've come a long way.
I didn't put anything in his butt this time… but when I do, it will be an actual butt plug. While you can safely repurpose many items for sex play, it is very important to use care when you put things inside your body. I am reminded of a nurse I know who once had a patient with a Yankee candle stuck up his ass. Now, it's true that when I heard about Young Scratch's multicolored butt dildo, my second thought was, wood holds odors (my first thought was a nod to his ingenuity). HOWEVER, using a scented candle is not the solution for butt-scented dildo-ish items. Be smart, don't be afraid to go sex toy shopping, and HAVE FUN!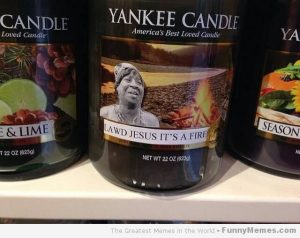 [contact-form][contact-field label="Name" type="name" required="true" /][contact-field label="Email" type="email" required="true" /][contact-field label="Website" type="url" /][contact-field label="Message" type="textarea" /][/contact-form]