The BDSM/kink community is filled with sadists… who are good people. There are sadists who love to hurt people and there are masochists who go to them because they love the pain and humiliation.
So, I asked my kinky sadistic friends about sadism and here are their answers…
Miztress Tia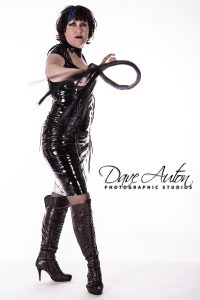 Miztress Tia is a Professional Dominatrix located on the East Coast of Canada. She has been described as evil and mean, yet most who come to know her find her warm and empathetic once they get past her intimidating persona. Her specialty is impact play however she does offer other services that can be found on her website Miztresstia.com. She can also be found on Twitter and Fetlife under the same name.
@MiztressTia twitter
http://www.nightshadehalifax.com/
Describe how sadism enhances or fits your lifestyle. 
Given that I am a Dominatrix, sadism is an integral part of my lifestyle. It has always been something throughout my life that I fought with to keep it at bay, but finally found the proper outlet for it. Whether it is physical pain or mental mind fucks, I find that when I bring out the fear in someone, get the adrenaline rushing as I speak to them in hushed tones with what I want to do with them, whispering in their ear after I've struck them and smelled their fear. As I watch blood drip from a wound I created, there is a passion and an addiction to it. It makes me growl and giggle at the same time. I keep coming back for more. Luckily, there is always someone willing to satisfy that lust for pain, and it always amuses me just how spontaneous and creative I am in creating a scene, sometimes on the spur of the moment after some negotiations of course.
Tell us about your favorite sadism experiences.
Over the years, I've had many experiences that I've enjoyed. From butting out my cigarettes on the tongue of a long-time submissive to snapping my fingers and down on the floor, he'd go so I'd kick him in the balls just for my amusement. For my cub, to teach him a valuable lesson on how to treat women with respect, I completely decimated his back with whips and caned him as punishment. I slowly scraped the wax off another submissive's legs with a very sharp blade as he watched, with threats of slicing his leg off should he move an inch. I still want to get one lucky bastard out in a field, half buried in the ground, used as my personal urinal and be very close to an ant's nest. It would be hours of amusement for sure. I'm like Pandora's Box. Once you open it, you never know what monster will greet you. The nastier the monster, the better I like it.
How do you practice safety in consensual scenes that may involve pain or humiliation?
As far as practicing safety in any scene, that will certainly vary. Using rope? Make sure you've got scissors. Whipping someone, have a first aid kit to treat open wounds. With everything we do, there is a certain amount of responsibility for the care of our bottoms afterward. I'm no different in that aspect. The aftercare can come in the form of a hug, sitting with them until their senses come back to normal, giving them water or keeping them warm, and sometimes with a deep humiliation scene, allowing them to just feel the emotions that are coursing through them, gently talking to them to calm their minds. Bottoms know that they can talk to me at any time afterward to decompress, as well as talk about the scene in general. I don't criticize them for what they are feeling either (unless it has been negotiated), I just allow the time for them to go through it. That often is enough for them to talk freely, and that gives them the sense of safety knowing that someone understands what they are going through in their minds as it digests the experiences they just had.
VIDEO INTERVIEW WITH MIZTRESS TIA:  
Stacy Sadistic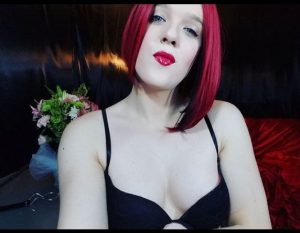 Stacy Sadistic is a professional transgender Dominatrix based out of Seattle. When she's not doing real-time sessions, she's traveling the country producing porn for her website, StacySadistic.Com. Her videos can also be found on clips4sale and Manyvids. She loves collaborating with models of all types. She focuses on kinks like cock worship, chastity, feminization, role play, cuckoldry, and a variety of other fetishes. Her current project is a new transgender porn site. Keep a look out for the grand opening in 2019!
 Twitter: https://twitter.com/StacySadistic
Amazon Wishlist: http://amzn.com/w/HFLSWUHOGX0K
Manyvids: https://www.manyvids.com/Profile/277295/Stacy-Sadistic/
Clips4Sale: http://clips4sale.com/92447 
Streamate: https://stacysadistic.cammodels.com/
Niteflirt: https://www.niteflirt.com/StacySadistic
Describe how sadism enhances or fits your lifestyle. 
A sadistic Domme with a beautiful cock, perky tits, and an ass that just won't quit? That sort of thing is very hard to find and in very high demand. You could say that sadism enhances my life by bringing me hordes of cuties begging to worship me. Who wouldn't want that? This lifestyle isn't something I went out seeking on my own. Some would say I wasn't the "naturally sadistic" type, but even if I wasn't born this way, it's become so entrenched at this point that you couldn't tell.
A submissive partner first got me into BDSM. After that relationship, I realized Dominants were needed, pretty much all over the world. There are more subs than Doms in pretty much any community you find. I'm not going to lie. I trained myself to be Dominant so that I could get laid. Well, that's how it started out at first. The thing about kinks is that even if they aren't your thing if you keep doing them during sex, your brain is going to eventually hardwire itself to elicit a certain response in classic "Pavlov's dog" fashion. One day while I was doing a scene, I suddenly realized that inflicting pain, in and of itself, was now a big turn on for me. Since then, there's no going back.
These days, my dance card is never empty. I've got subs lining up around the corner, in both my personal and professional world. You could say that my life is feeling very enhanced.
Tell us about your favorite sadism experiences.
Orgasm control is one of my favorite sadistic pastimes. Watching a sub squirm as they become more and more desperate really does something for me. A lot of time people think of sadism as serious and dark, but orgasm control isn't usually like that at all. It always brings a smile to my face, and sometimes I can't help but laugh. It's nice to share that kind of lighthearted intimacy with someone.
On the other side of the spectrum, I love pain sluts. A lot of people like the occasional light spanking or nipple pinch, but these folks take it a lot further. The power exchange in this kind of scene is intense. Studies have shown that the sub's brain gets flooded with endorphins, but also that it reduces the amount of cortisol (a stress hormone) in the Dominant. Before long, the submissive usually goes into subspace, which puts even more power and responsibility in the Dominant's hands. As they go deeper into their own head, they begin to be able to handle more pain. These scenes usually start out gentle and keep building intensity. It's important to be able to read body language and other signs, as subs often can become non-verbal or incoherent while in subspace. Reading someone like that requires empathy for me, so these scenes can leave me feeling very connected to a person. There is a lot of trust involved, so it can be a very intimate experience.
How do you practice safety in consensual scenes that may involve pain or humiliation?
Communication is key! Before starting a scene, I usually have a submissive fill out a very lengthy, detailed questionnaire regarding their limits and preferences. From this, I can usually come up with some good ideas for a scene, which I will run by the submissive. During the scene, I like to do check-ins. I ask the submissive if everything is feeling okay and if they want me to continue. I often follow up with the sub a few days later to debrief. It's important for the submissive to take some time to cool off and get a perspective on things while outside the scene. Something might feel great at the time, but after some time passes, a person could think of things they would like to change for future scenes. No one is perfect. We are all growing and trying to improve.
The other important part is research. Before approaching a new kink, I like to educate myself about it as much as possible. This includes working with a mentor, going to workshops, reading books, and asking questions on forums. Each kink is different and has its own risks. Things can happen that you wouldn't expect. That's why it's important to have a community where people can share ideas, experiences, and procedures to increase safety. Having all the proper safety protocols in place helps both partners relax and focus on enjoying the scene.
Princess Kitten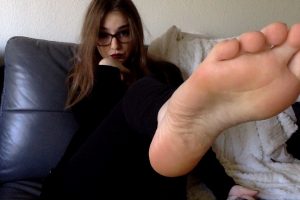 NF https://www.niteflirt.com/QueenK
WIX http://queenkittenslair.wixsite.com/main
Tumblr Www.sadisticprincessk.tumblr.com
http://findoms.com/index.php/PrincessKitten/
Twitter @sadistprincessk
Describe how sadism enhances or fits your lifestyle. 
How does sadism fit into my lifestyle? Well, I use it a lot mentally and physically with my subs. I enjoy introducing a sub to the mental and physical bliss/euphoria of pain and humiliation. When I find a sub with the capacity to experience such beauty is truly when I can exploit divine cruelty.
Sadism and BDSM give me the conduit to affect my belief structure, which is Female Supremacy. It really is that easy. I believe all men are inferior to females. Thus, they all need to be enslaved for the sole purpose of living for the betterment of women.   Sadism, BDSM, and Femdom are not play for me. They are merely tools which I use to ensure a Females Supremacist philosophy is implemented.
Tell us about your favorite sadism experiences.
One of my favorite experiences was recent with my pain slut in a dungeon setting. I normally strap down the sub, but I wanted to test limits. I wanted to see just how far I could push it and how much the sub can take the pain without squirming, moving or running. Without straps, it allowed us to both be free souls exploring each other's desires with tools to assist.
How do you practice safety in consensual scenes that may involve pain or humiliation?
Communication and cleanliness are the best way for me to practice safe play. I don't normally use safe words as I feel they are unnecessary. The communication between my sub and I in the scene is good enough for me to know when it's too much or when to stop.
VIDEO INTERVIEW WITH PRINCESS KITTEN: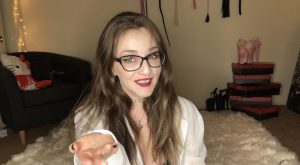 So…
What have we learned from all of this?
Sadism is an essential aspect in the BDSM community. These are people with sadistic tendencies who want to hurt people and the BDSM/kink community offers them an outlet to do it in a consensual and safe way. Also, there are masochists who can interact with these sadists and experience their very wanted pain in a safe and consensual way. So, support your professional sadist. They are doing you and society a favor. Plus, sometimes… kinky people like to be tortured in a beautiful way.
Read Our Kinky SADIST Friends Part I by Nicholas Tanek