By Nicholas Tanek
I have always been kinky, but it has only been since 2012 that I completely embraced my kink without fear of what other people thought. I wrote a book called The Coolest Way to Kill Yourself where I confessed that Lynn, the love of my life, would put a chastity device on my cock and sometimes make me wear lingerie and French maid outfits. Then, I wrote Your Kinky Friends, which is about how the kink community saved my life.
Lynn and I embraced kink. She passed away in 2012 from complications of ovarian cancer and liver damage. The kink community saved me from negativity and self-destruction.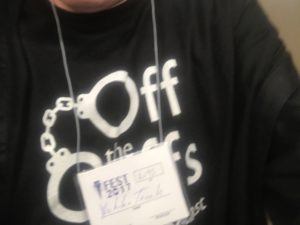 Last year, I became friends with Minimus Maximus and Dick Wound after I was on their podcast, Off The Cuffs: A Kink & BDSM Podcast. Recently, they reminded me of TES Fest. For those who do not know, TES Fest is an annual kink event in Piscataway, NJ. There are a wide variety of vendors, gatherings and classes with wild names like Master Would You Buy Me A Pony?, Ballbusting, Artistic Wax Play, Electric Staple Gun Play, Fire Play, Hellraiser Hypnosis, Improving Your Rope Technique, and Fisticunts.
So, my Domme put me in my custom metal chastity device and I took her to TES Fest 2017 at the Radisson Hotel in Piscataway. The hotel is somewhat secluded, tucked behind corporate buildings and warehouses. The parking lot was packed. There were even cars parked on the lawn. We walked to the hotel with this sense of fascination and expectation. All the windows were covered with brown paper so no one could see inside.
The automatic double doors opened and we walked into the hotel. It was instant immersion into this diverse, beautiful sea of people who I knew were my kind of people. The security guard was a lovely young who woman who wore cat ears. I saw a sissy in a French maid outfit. There was a man wearing leather shorts and a leather chest harness. There were drag queens, goths, vanilla-looking people, puppy play people, women in school girl outfits, men in school girl outfits, and people being led around by leashes. The wide range of kinks, races, and ages was fascinating. It seemed like every type of person you could imagine was there. Instantly, I felt at home.
We checked in and a man in a dress and wig with painted nails handed us event waivers. I don't think I ever signed my initials more on a bunch of papers, and I've been through a divorce. We were told to cover up the cameras on our phones with stickers because photography was strictly prohibited. They gave us each a bag and a booklet with the class and event schedules. It was overwhelming, but exciting.
My Domme said, "Let's check out the vendors first. I want to see if anyone has the long, black latex gloves."
As soon as we walked into the main vending area, we saw our friend Ami Mercury, who is a cam girl who does "weird porn." I did the first Off The Cuffs live show with her. (https://amimercury.com/home) Her boyfriend, Dr. Clockwork, manufactures and sells violet wands. http://www.drclockwork.com/ We planned on taking his violet wand class later.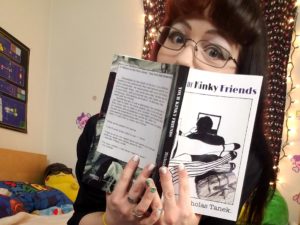 It was time to go to a class but we could not decide which one. We ran into Piggy in the hallway. He was kind, as always. I excused myself to use the bathroom. The "men" and "women" signs were covered because the bathrooms were gender neutral.
As I walked back into the hallway, I saw Majikroxx (owner of Rancor Studios – https://fetlife.com/users/5577213 ) in his leather kilt. He said, "We're going to the 'Body Moving' class by Ms_tress_Leigh."
We walked into the auditorium, where wooden crosses were pushed to the perimeter of the room and wrestling mats were laid out. The beautiful Ms_tress_Leigh stood with her demo bottom, ComtesseAurora.
While we waited for the class to begin, Majikroxx said, "You missed Minimus Maximus getting pissed on."
"Fuck!" I said, "I missed Max's Piss Fest 2017?"
"Yeah, man. Seven people pissed on him. Plus Lubegirl threw a cup of someone else's piss on him."
"Damn! I kind of wanted to see that."
"Well, take a look at this." Majik handed me a knife. It had a beautiful technicolor shine on the blade.
"Wow! That's cool," I replied.
Then, he handed me another one. It was large and very sharp and intimidating. "Check this out," Majik said.
"That's a cool knife too."
"You like that one? Check these out." Then, Majik handed me two daggers.
"How many fucking knives do you have?"
"A lot." Majik grinned.
Ms_tress_Leigh and her assistant began the class. As I sat there watching, I was reminded that you can get turned on by something that you never thought you were interested in. She wore a sports bra and spandex. The way she walked on the mat and trash-talked was sexy.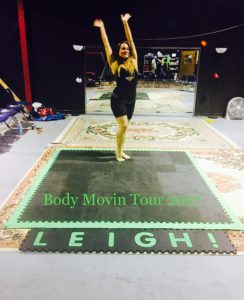 Majik gave me another knife. "This is one of my favorites," he whispered.
After the wrestling class, I followed my Domme to the flogging class. As I looked around the room, I noticed that many of the Doms, including the instructor, were wearing leather kilts like Majikroxx. I never knew that was a thing, but I guess it is popular in the kink community.
My Domme sighed. "If I had known there was a flogging class, I would have brought my flogger."
"Since you can't participate, I'm going to check out the Cunning Linguistics class."
"Do you really think you'll learn something you don't already know? You do realize that class doesn't have active participation, right?"
"You never know!" I said, and I left the auditorium to find the cunnilingus class. The instructor had long hair, a goatee, and wore a red and black suit.
I texted my Domme. "The clit doctor kind of looks like a magician."
She replied, "For some men, finding the clit would be magic."
I asked the instructor how to make a woman squirt. He answered the question in a very scientific way, although his drawings of the female anatomy left something to be desired.
I went back to the flogging class and everybody was paired off, practicing. My Domme was standing off to the side, watching. The instructor told everyone to put their floggers down and he began demonstrating another technique.
The Dom stopped what he was doing to scold someone at the back of the room for continuing to practice while he was talking. When he resumed the flogging of his young assistant, who stood there in nothing but a pair of panties, she flinched and moaned at times.
My Domme turned to me and whispered, "She reminds me of Thora Birch. I don't know what it is… usually seeing a woman as the bottom does nothing for me, but the sounds she's making are kind of turning me on. She has great tits." The sentiment reminded me of how I felt during the wrestling demo.
After the flogging class, I found Ami Mercury sitting on the floor indian-style in the vendor area. I sat down beside her. We talked about the various classes she was teaching, and I asked how her new graphic novel was coming along. Her erotic graphic novel, Orc Girl, is about a girl who is transported to a fantasy world where she becomes a human pet of the Orcs in exchange for protection. (https://www.patreon.com/OrcGirl)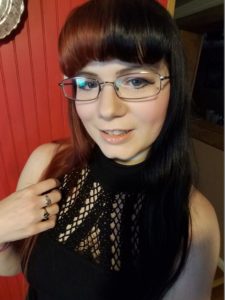 My Domme and I went to explore more and found that an entire hallway of hotel rooms was transformed into shops. There was one shop that just sold knives. Another room sold various types of bondage rope. We went to visit the latex room to see if they had long black latex gloves, but the ladies who ran the shop were leaving the room and said they would return. I went back again later, but they were never there! The hotel room full of kilts for sale solidified the fact that kilts are a legitimate fashion in the kink community.
Zap! Violet Wands: Basics & Beyond by Dr. Clockwork was the final class for the day. We all gathered in Salon A. There were several medical tables at the front of the room. The class was packed.
While we waited for the class to begin, my Domme leaned over and asked, "Are you going to participate and let me shock you?"
"I have a metal chastity device on!"
My Domme sighed and rolled her eyes.
Dr. Clockwork began a twenty-minute lecture about Tesla and the origins of the violet wand. For a second, I thought I was back in science class, but instead we were talking about electrocuting people for sexual pleasure. It was actually very interesting and informative.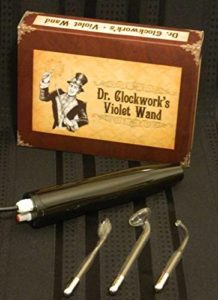 He talked about the wand's use as a sex toy, and safety, discussing things like metal implants and defibrillators. "Any questions?" he asked.
There was silence.
My Domme raised her hand like she was a medical student. "What if the subject has a metal chastity device?"
Dr. Clockwork smiled. "It doesn't work like you think. So, let me ask this question… does anyone in the room have a metal chastity device on?"
With a loud huff, I raised my hand and the audience laughed.
Dr. Clockwork smiled at me and said, "We'll get back to you later."
An ominous feeling crept in. I knew it was going to happen. My Domme had shown my cage to a few of her friends, but I had never been exposed in front of a crowd before. Still, I knew this was a safe space. Even if people laughed at my discomfort, I would be alright with that. That's when it clicked in my mind. I knew that I had to sacrifice myself for the sake of kink and I loved every minute of it.
Volunteers took turns on the examination table and Dr. Clockwork explained different ways to use the wand. He kept the machine on a low power and demonstrated several techniques. As I watched, I wondered if he would forget about me, but I knew my Domme wouldn't let him. He did a very cool thing where he transferred electricity through people. Several people were touching a lovely woman in a corset, all feeling the low electrical zap.
As the class was winding down, Dr. Clockwork said, "Now, why don't we see what happens with a metal chastity device."
With an exaggerated sigh, I went up and stood behind the examination table. He used the violet wand and a metal rod and touched my arm. I felt the low zap.
He asked, "Do you feel that? Does that hurt?"
"Yes, I feel it. I'm fine."
"See, it's perfectly safe. Do you want to go further?" He looked at my Domme and asked, "Do you want to come up and do this?"
She jumped out of her seat, grinning.
I sighed again and said, "Everyone wants to see me get zapped in the cock, don't they?"
The crowd yelled, "Yeah!"
"Okay," I said. "Fuck it!" I unbuckled my pants, took down my black silk panties, and walked around to the front of the table. Everyone could see my locked cock as I jumped up onto the examination table. People applauded and cheered.
Dr. Clockwork touched my Domme's arm and told her to touch my metal cage with her finger. It zapped her and not me. She giggled. Then, he handed her the metal cane. "Okay, just lightly touch his testicles with this."
When she touched me with the cane, there was a slight shock that was exciting and vibrant. The crowd laughed at my reaction and my Domme giggled again. (She's the kind of Domme who likes to laugh at me.)
"Okay," Dr. Clockwork said, "now, gently touch the cage with the metal cane."
The tension hung in the air and my nervousness rose. I felt like one of the guys from the show Jackass. The rod hovered near my caged cock.
A woman from the audience said, "Can you move to the side so we can all see?"
As my Domme stepped to my side, I looked around the room and saw people smiling in anticipation. The metal cane seemed to move towards my chastity device in slow motion. As it got closer, I became more nervous. I closed my eyes, but opened them again because I could not look away. When the wand hit the metal chastity device, a surge of electricity went through me.
"Fuck!" I yelled in surprise, twisting away from her. She laughed and danced away from the table like some sort of evil villain. The whole crowd laughed and applauded. The jolt from the wand was more of a shock than actual pain.
Dr. Clockwork turned off the wand and said, "You can keep that cane, by the way. Let's have a round of applause!"
As the crowd clapped, I was proud. I made them laugh, and I felt like I made the experience memorable.
My Domme and I went back to the house, which was only fifteen minutes away. I took a nap. She made sure she packed a flogger, just in case. When we returned to the Radisson Hotel, the parking lot was still packed. So many people attended the conference, and it was so close to home, that we were surprised to not run into anyone from our "vanilla" lives.
The Off The Cuffs meet up was at the bar at 9PM. I had a blast hanging out with Minimus Maximus, Violet, Saish, SocksBitch and the other people who are part of the Off The Cuffs family.
We decided it was time to go to the dungeon. Some of the play party rules stood out in my mind. https://www.tesfest.org/tes-event-rules-2016/play-party-rules/
All attendees and staff of this event are to be treated with respect and consideration at all times.
Do not interfere without permission.
No intercourse is permitted in the play spaces but manual stimulation and penetration by toys (including strap-ons) is allowed.
Alcohol is not allowed.
Waterboarding, takedowns, kidnappings, and anything involving food require a 24 hour check-in with a DM to be scheduled and approved.
The space that had been divided into classrooms by temporary walls was opened up and turned into the dungeon space. When we walked into TES Fest, we were just in some kinky convention, but now we were in the real deal. This was not just classes and people parading around in outfits. This was real and live. The first thing I saw was a naked man on an examination table and a woman who was dripping candle wax on his cock. In the corner of my eye, I saw a guy getting pegged by a Domme. People were being tied with rope and suspended from harnesses. There was a woman wrapping a man in plastic shrink wrap. I could not even count the number of people flogging each other. It was like BDSM porn sensory overload.
In one corner, Minimus Maximus was hosting a wrestling event. He wore a silk robe that said, "Violet's Bitch," since Violet is his Domme. All of the Off The Cuffs fans were waiting in anticipation. Brooklyn Girl and Bear wrestled.
Socksbitch, my Domme, and I decided to get some fresh air in the courtyard. Socksbitch is crossdresser who is exploring his gender identity on his terms. I thought he looked like Marc Bolon from T-Rex. He wore a white blouse, a plaid skirt, and knee socks. Socksbitch has a thing for female socks, hence the name. His fake breasts looked great in his tight white top.
I asked, "What do you use for your breasts?"
He looked at me with this rock star quality and plainly said, "Socks."
"Oh, of course! I should've known."
"They're men's socks, actually. The only piece of male clothing I'm wearing."
There was a lot going on in the courtyard. There were several people tied to wooden crosses. One woman was not even tied down while she endured an intense whipping session. Her wails echoed through the courtyard as she held on to the cross. She even turned around and then her Dom starting whipping her front. Then, we saw a guy in a full-body latex suit in the hot tub. For a few minutes, we watched a woman pass a small lit torch across a man's body over and over, alternating the fire play with sucking his cock.
We decided to return to the dungeon. The man on the medical examination table by the main entrance was now covered in candlewax. The woman wrote "TES Fest 2017" in multiple colors on his chest. The guy who was being wrapped in plastic wrap was now entirely wrapped in red and blue plastic and posed to look like Superman, suspended, complete with cape flying behind him.
In the middle of the room, I saw my friend Saish tied to a wooden cross. I wish I had the words to describe her better. She's Saish. She's big-breasted, beautiful, and has a heart of gold. She was being flogged by Brother Wolf, and there was this fascinating mixture of pain and pleasure on her face.
My Domme and I went outside into the hall and sat down in the comfy chairs. We talked to Socksbitch for a while, then were joined later by Saish and Brother Wolf. Saish sat in one of the chairs with a blanket wrapped around her shoulders, quietly drinking from a sippy cup, slowly coming out of subspace while she recovered from her long flogging in the dungeon.
I asked Brother Wolf, "Doesn't Socksbitch look like Marc Bolon?"
He replied, "He does."
I laughed, "I know! T-Rex is awesome. I love the first song on Electric Warrior."
"'Mambo Sun,'" Socksbitch said with a smile.
I asked, "If David Bowie covered songs by Prince, or if Prince covered songs by David Bowie, which ones would you like to hear?"
Brother Wolf said, "Prince would do a good 'Diamond Dogs.'"
"That would be fucking awesome," I agreed. "I would love to hear Prince cover 'Hang On To Yourself.'" I also suggested David Bowie cover "Nothing Compares 2 U" and "Kiss."
As we all sat, talking and laughing, we saw sissy maids, women dressed as kittens, Dommes in leather corsets, and couples in latex walk by.
After Lynn passed away, I dove head first into the kink community to find some kind of healing. Five years have passed since her death. Three books later, near the anniversary of her death, I ended up at TES Fest. Lynn and I were a couple during the New York City rave scene in the 1990's. Like the rave scene, the kink scene has a special sense of friendship and community. As I looked around at these wonderful and weird people, I got teary-eyed thinking that Lynn would have loved being here with me.
My Domme, who I love with all my heart, looked at me and said, "Are you okay?"
"Yeah, baby. I'm okay."
As I looked around and saw every one of these beautiful kinky people, I felt proud and thankful that they existed and that I was among them. They gave me a sense of hope.
She asked, "Nicholas, do you want go?"
"Sure. It's getting late."
We said goodbye to everyone and went to the lobby. The female security guard still wore her kitten ears.
While walking out, my Domme said, "That was fun. Did you have a good time?"
"I had a great time."
"Well, I hope you're not too tired. I have plans for you. I want to put you in a French maid outfit… and if you beg enough, maybe I'll unlock your cock and let you cum."
With a blush in my cheeks and a smile, averting my gaze in that dramatic way that I have, I replied, "Yes, Goddess."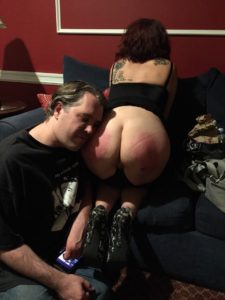 Facebook: https://www.facebook.com/nicholas.tanek
Twitter: https://twitter.com/NicholasTanek
Join the YOUR KINKY FRIENDS chat group on Discord:  https://discord.gg/uUwzVVa