by Tangled Blue
Welcome to Kitten's Kool Kinky Krap!!  We have the hottest toys for the kinkiest kinksters.  Come on down to check out our newly reduced sex toy bargain bin!  These hot hot hot toys won't last!   Make this Kitten happy and clear out her shelves!
Elisa's Secret
Movie buff? The Shape of Water dildo is perfect for a Netflix and chill kind of night.  This 7 inch jelly toy will make even the quietest lovers moan out loud.  Feathery gills will tickle his or her fancy AND the toy can be filled with a liquid of your choice for sup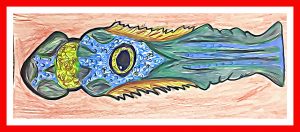 er squirting fun!
Clearance Price:  $12.34
Try it underwater!  It won't eat your cat!
Something Blue
Planning a wedding? This delicate glass butt plug is the perfect gift for any bride.  Say "I do" while this beauty nestles between your cheeks! The surgical glass is durable and will stay in place while relaxing you for a perfect night of matrimonial anal.  This plug also makes a gorgeous cake topper!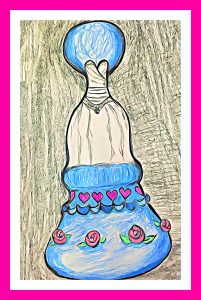 Clearance Price:  $17.00
Budget friendly! Gift wrap available!

Bulky Hulky
This 17 inch heavy duty vibrating bad boy will pin you to the mat all night long!  Bring your favorite wrestling matches to life in your bedroom ring.  Jump off the top ropes and ride this fan favorite to pleasure town.  Made of genuine silicone and this toy  has three powerful speeds:  Hulked Up, Big Boot, and the mind melting Powerslam.
Clearance Price:  $3.99
"Whatcha gonna do, when Hulkamania runs wild on you?"
Collect All Six!
The Iron Shriek, King Kong Dong Bundy,  Randy Randy Savage, Roddy Piper Penis, Andre the Giant Boner
RRRR-ibbit
It's cute!  It's adorable!  It fits in your butt!  This beginner butt plug is perfect for any curious kinkster who needs a little hop in their step.  Named after Ami Mercury's plush frog, this itty bitty silicone plug is the perfect introduction to sticking stuff in your booty.  Make a new friend today!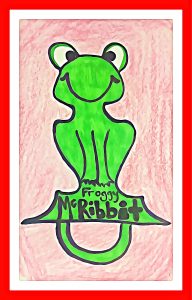 Clearance Price:  $23.00
Put a little frog in your throat for a whole different way to play!
Follow Ami Mercury on Twitter!  https://twitter.com/amimercury?lang=en
Tide Ride
The fresh scent of a warm pile of laundry is a powerful aphrodisiac.  Soft clean clothes can inspire you to do dirty dirty things.  If you love laundry, try this add-on to your favorite bottle of detergent.  Screw on the gorgeous ergonomically designed topper to take the chore out of clothes maintenance.  You decide how you ride your Tide.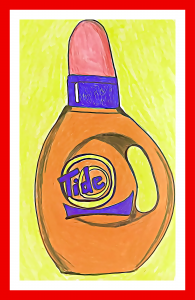 Clearance Price:  $12.99
Look for the coupon in the Sunday paper for an extra $1.00 off!
(This toy was inspired by the Podcast for Laundry with Bret Davis.  Check it out!  https://soundcloud.com/podcast-for-laundry)
Mean Peen
Do you love to be insulted?  This high quality 4 inch vibrator has twelve delicious speeds that will make your legs quiver while it hurls insults at your pathetic punk ass.  This toy is just mean.  It rants about everything from you as a person to the annoying shape of clouds. It will never bring you to orgasm.  It just edges you over and over and then simply quits.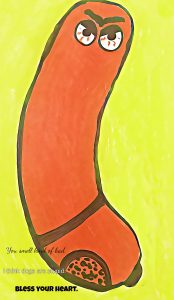 Clearance Price:  $5.34
No refunds.  This toy sucks.