by Tangled Blue
Impact play is popular with BDSM enthusiasts, and spanking is often the first experience people have with domination and submission.  It's easy to do. All you need is a hand and a willing butt and you are in business.
But spanking can be taken to higher levels just like any type of play in the BDSM realm.  BDSM is a lifestyle just like being a hunter, sports fan, or chicken enthusiast. As humans, the fun of acquiring a collection is part of the experience.  I love a good spanking and can spend hours looking for toys to whip my booty online as various websites. There are so many options for impact play and each fills a need. I wanted to provide our readers with a handy little spanking guide for beginning play.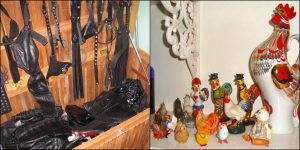 YKF wants kink to be accessible to anyone who is curious and this is why we write a weekly #ThriftyKinkThursday piece.  It's a collection of scenes that can be experienced for less than ten bucks. Impact play is often featured.  The tools used in those articles are meant for light spankings.  Tools that are not expressly made for heavy play can end up causing more harm than pleasure if players are not careful because they can break. Ass splinters are no fun.  We have explored tools such as paint stirrer sticks, cutting board paddles, and rulers as possible butt friendly items. Long thin items tend to leave a good red mark and provide a sting that is very different from a hand spanking.  Building a rhythm, counting, and alternating between spanks and kisses can truly build an endorphin packed  scene.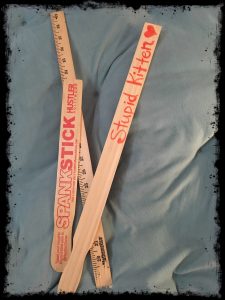 If you want to continue delving into the lifestyle, you may find yourself looking at sex shop BDSM kits.  These kits usually come with restraints, a blindfold, rope, and almost always a flogger. The flogger is my absolute favorite spanking tool. The ends of a flogger are called the "falls" and they feel delicious when they are traced over bare skin.  The tension between pleasure and pain can be easily experienced with a flogger. Floggers in kits are usually made from a plastic or faux leather and can be used by flicking your wrist. I often use a flogger in masturbation play as well to tickle my nipples or cause myself a little jolt of pain.
Visit the Sub Shop to browse inexpensive gear and toys PLUS a percentage of sales go to charities! https://www.sub-shop.com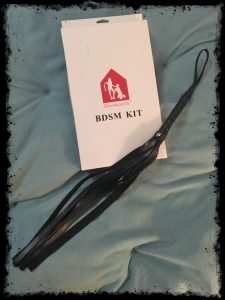 Higher end spanking tools are incredible.  There are well made commercially available items, but my favorite things are made by artists.  The kink community has people who have devoted their lives to creating amazing floggers, paddles, canes, whips, tawse straps, and crops.  I love goods made with baby soft leather and the experience a well made tool provides is quite discernible by both participants. My Daddy bought a very heavy handmade flogger for me as a birthday present.  It takes skill to wield, and we are still learning how to safely use it in play. The thud of real leather reverberates through my whole body, but I am learning endurance.  High quality items look beautiful in a collection and will last a long time.
Etsy has TONS of beautifully made leather goods.
https://www.etsy.com/search?q=floggers
I like to browse at these stores to inspire me to save my pennies:
https://www.leatherbeaten.com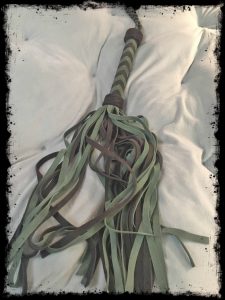 Shopping for spanking tools can be just as thrilling as experiencing a scene.  I love BDSM because of possibility and anticipation. Thinking about how my Daddy will use something with me and creating scenarios in my head makes me wiggly as I drift through cyberspace.  Spank safely, my friends. 
This is a great song listen to while spanking:
Be cool.  Be kind.  Keep an open mind.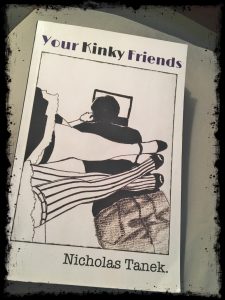 A note on Safe Words:
Developing strong communication skills between partners is the biggest and most alluring aspect of BDSM.  Partners become one unit and the give and take between them can become magical when there is trust and caring in the scene.  Safe words are often used in BDSM scenes because the person driving the action can't physically feel what the other person is experiencing. These words can be easy color signals like "red," "yellow," and "green" or more complex like "sea cucumber."   Using a safe word does not mean that your sub is weak. It's a building block for learning.